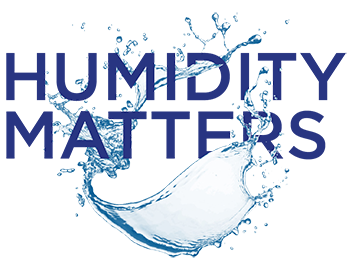 Humidity Matters delivers sustainable steam generators for
professional use in various spa and wellness areas as Hammams, Steam Showers, Steam Baths, Hot Yoga areas, Bio Sauna, Mud Steambath, etc….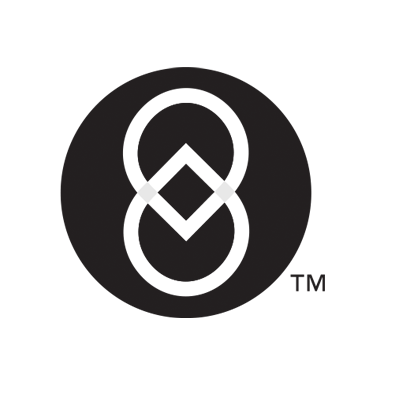 Steam generators are the key element for steam baths, bio sauna areas and relaxation rooms in spa and wellness facilities. Providing relative air humidity of up to 100%, steam generators create the ideal humidity and temperature conditions for a relaxing and pleasant spa experience, while helping to improve the user's well-being.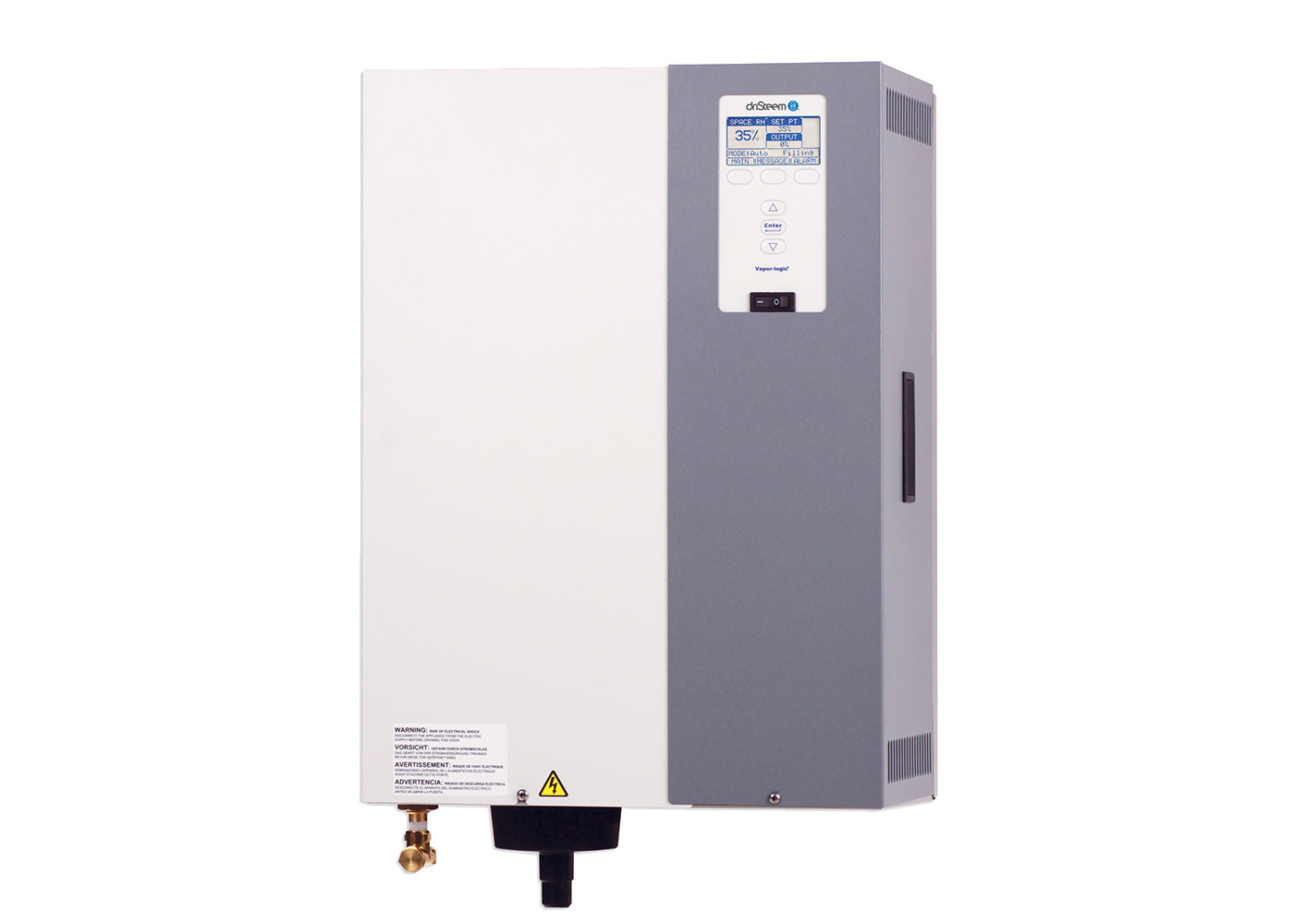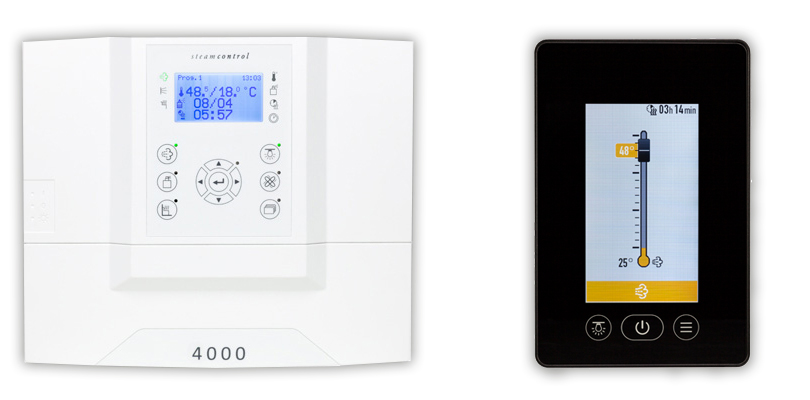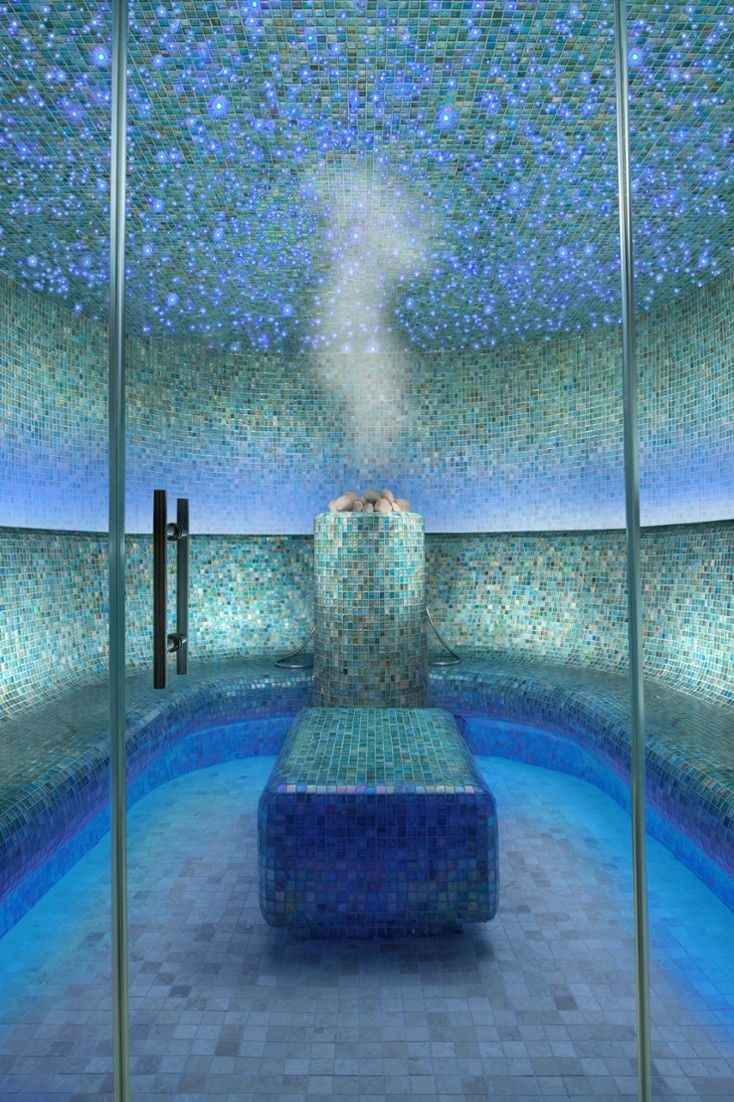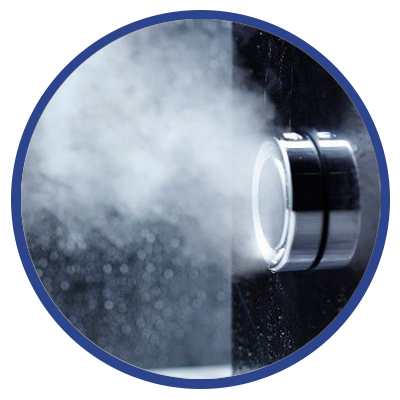 Steam Bath
Steam baths are characterised by visible moisture at 100% humidity and relatively low temperatures between 40-50°C. The intense warmth causes the muscles to relax and limb and joint pain is noticeably reduced. The high humidity delivers positive moisturising on the skin. A noticeably "foggy" atmosphere should mostly be present.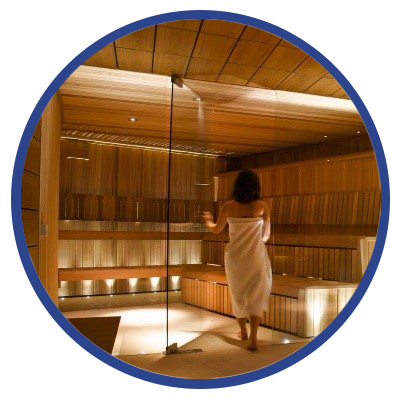 Bio Sauna
Also known as Soft Sauna, the bio-sauna is the modern alternative to the traditional Finnish sauna: it stimulates the circulation, nourishes the skin and strengthens the immune system. In a bio-sauna, the temperatures are between 50-60°C with a relative humidity of 45-65%.
Steam Shower
A steam shower mainly consists of three components: the water/rain shower normally attached to the cabin ceiling. A steam generator, which produces atmospheric pressure less steam into the cabin through steam outlets, and finally massaging warm water jets which spray into the cabin. As with the steam baths, the heat aides' muscles to relax whilst cleansing the skin pores.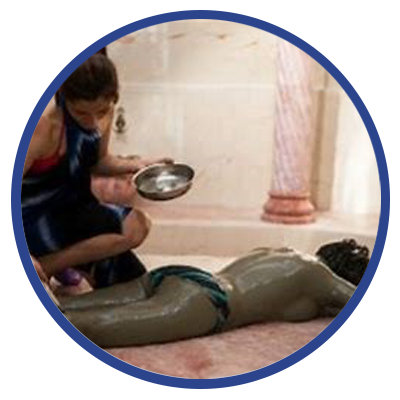 Mud Steam Bath
Mud steam baths require a relative humidity of up to 80% and temperature of 40-50°C. After a shower, mud is applied on the body and left to dry. Then as selected herbs are evaporating into the air, the humidity increases and softens the mud again, which can be massaged. The aromatherapy combined with mud steam baths help improve blood circulation and strengthen the immune system.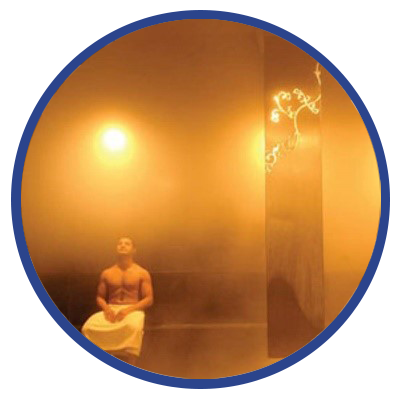 Caldarium
is the Roman precursor to the steam room/bath. A caldarium is a relatively gentle steam and inhalation bath, with a temperature of approximately 47°C and high level of humidity. A caldarium session improves blood circulation, stimulates the metabolism and has a positive impact in the respiratory, circulatory and immune systems.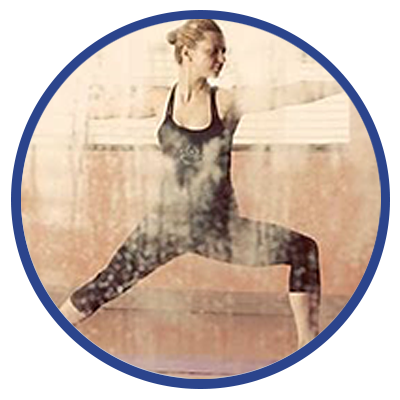 Hot yoga
Is a form of yoga as exercise performed under hot and humid conditions, resulting in considerable sweating. Some hot yoga practices seek to replicate the heat and humidity of India, where yoga originated. Bikram Choudhury has suggested that the heated environment of Bikram Yoga helps to prepare the body for movement and to "remove impurities". Typical classes are performed at about 40°C with a vital relative humidity between 40-65% to help hydration during classes.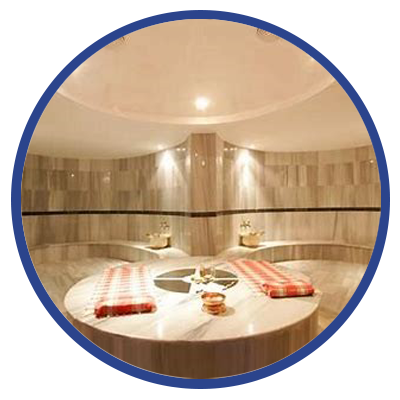 Hamam
A Hamam (Turkish Hamam or Moroccan Hammam), should be designed as a multi-room experience. The temperature increases from room to room from approximately 25° to 45°C (with a relative humidity of 40-90%). The mix of steam and water helps eliminating dead skin. The Hamam master performs a cleaning ritual on a central heated table or platform (gobeck tasi) by massaging the body and exfoliating dead skin using a (kese) rough mitt. Cold and warm water jets help to improve blood circulation and boost metabolism. (note: a single room Hamam should never be "foggy")
Address
Humidity Matters Ltd.
PO Box 1883, Southampton
Hampshire, SO18 9PH

Phone
T: 023 8044 3127
M: 079 2167 3986
.